New Associate University Librarians
New Associate University Librarians
Northwestern University Libraries are pleased to announce the appointment of two new associate university librarians who play key roles in a newly reorganized library system devoted to expanded services and collection strategies.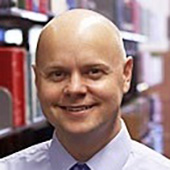 D.J. Hoek, formerly head of Northwestern's Music Library since 2004, has been promoted to Associate University Librarian for Collections Strategies, a newly created role that brings together administration for all general and special collections into one strategic portfolio. In this position, Hoek is responsible for a unified approach to collection building that aligns the Libraries with Northwestern's strategic priorities. He has oversight of Acquisitions, Preservation, and the Distinctive Collections group, along with collaborative leadership of subject specialists throughout the Libraries. Hoek also represents the Libraries externally, serving as Collection Development Officer for Northwestern to the Committee on Institutional Cooperation, the American Library Association, and other organizations and institutional partners.
Hoek's research in the fields of music and librarianship has led to the publication of two books and multiple articles and reviews. Prior to Northwestern, he held positions at Kent State and Wichita State Universities. He holds a Master of Library Science from Indiana University, and two masters' degrees in music theory and composition from Bowling Green State University.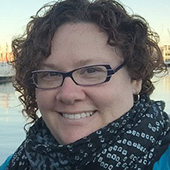 Evviva Weinraub has joined the Libraries as Associate University Librarian for Digital Strategies, where she will provide leadership and oversight for three work groups: Repository and Digital Content Management; Bibliographic Services and Platform Management; and IT Infrastructure. She will also engage with other library work groups, Northwestern Information Technology and other national partners such as the Committee on Institutional Cooperation and the Coalition for Networked Information to advance a range of collaborative initiatives to extend library digital services and content.
Weinraub was formerly the Chief Operating Officer and services manager of the Digital Preservation Network, an Internet2 project, as part of a three-person leadership team developing a multi‐institutional, nationwide, digital preservation infrastructure. Prior to that she was also director of Emerging Technologies and Services at Oregon State University Libraries & Press, as well as an assistant director of IT administration at Tufts University. Weinraub earned her Master of Information Technology at the University of Maryland.
Back to top