Main entrance closes for renovation June 19; IC also moves
Main entrance closes for renovation June 19; IC also moves
University Library entrance closing June 19 to September 11
All visitors must enter through Deering Library
Research assistance and a portion of Information Commons relocating to Deering's Music Listening Center 
All Libraries open for regular hours throughout project
On June 19, University Library's main entrance will close for approximately 12 weeks for a major renovation of the entrance area, including the John P. McGowan Information Commons (home to most of the Libraries' open computers, scanners, and printers available to the Northwestern community). For the duration of the project, the Information Commons will move temporarily, as will the research assistance desk.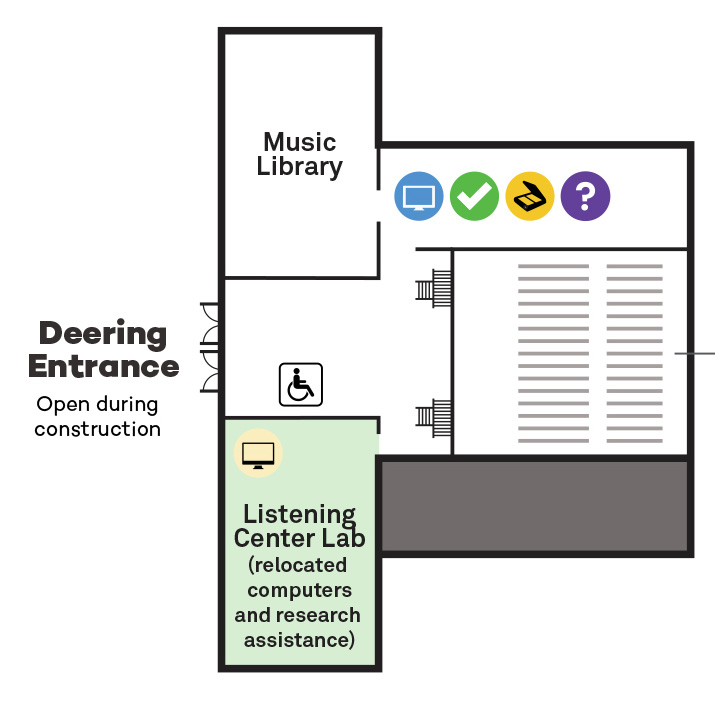 While the renovation is under way, visitors will be able to enter only through the doors of Deering Library, overlooking Deering Meadow. The University Library entrance will open in mid-August with improved entrance gates and a refurbished look.
To accommodate visitors who rely on the computers, scanners and printers found in the Information Commons, the Libraries will relocate a portion of that equipment to the Music Listening Center, found near the Deering entrance. That equipment includes the printers connected to the NUPrint system, which lets the Northwestern community send documents to remote printers.
The research assistance desk, usually located in the University Library entrance hallway, will also move to the Listening Center Lab for easier access for visitors during the renovation.
An additional complement of open computers and printers will be moved to One South, the room directly across from the current Information Commons. Please note that parts of One South will also be undergoing some renovation during operating hours and may be noisy at times. The self-serve One-Button Studio for audiovisual recording, located in One South, will close for the duration of the renovation, while the Circulation Desk in the main hallway will remain open and accessible in its usual place.
All Libraries will maintain their regular summer hours during this project, which will revitalize the first-floor entranceway of University Library. The project will increase the automated entrance gates from two to three, consolidate several first-floor service points at a single desk, and refresh the carpet and furniture in the Information Commons and along the entire entrance hallway.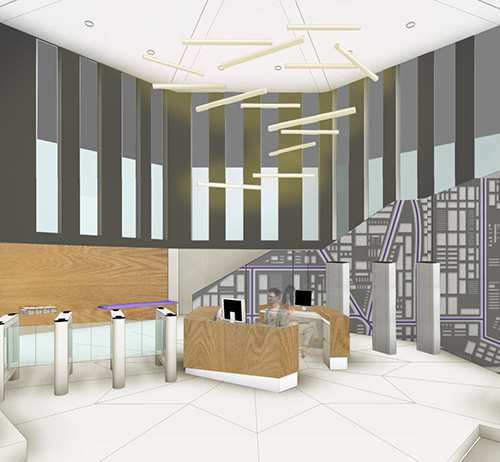 While Deering Library will remain the quietest place to work during the renovation, the towers of University Library will remain open as usual. Earplugs will be available at the Circulation Desk to help eliminate all ambient noise generated by construction.
Visitors can follow construction updates on our Current Projects page and on the Libraries' Facebook page. 
For more information, contact Suzette Radford, Head of Library Facilities Operations & Security Management, at (847)-491-7636 or sradford@northwestern.edu.