Fair Use Week: Lecture and exhibit
Fair Use Week: Lecture and exhibit
The Fair Use Doctrine allows universities, libraries and individuals to use copyrighted works for certain beneficial purposes. Fair Use Week, Feb. 20-24, celebrates those rights, and Northwestern University is marking the event in two ways:
"Abbott & Costello On Fair Use"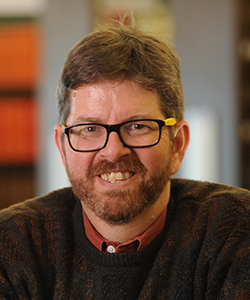 What do Google, Georgia State University, South Park, and Abbott & Costello have in common? They are all protagonists in a several significant cases that have largely expanded copyright law's Fair Use Doctrine in recent years.
In his talk "Abbott & Costello On Fair Use," George H. Pike, senior lecturer and Director of the Northwestern Pritzker School of Law Library, will discuss these cases and other recent developments to answer questions about what creators can and cannot do with fair use.
Pike's talk, delivered in conjunction with Fair Use Week, at 3:30 p.m., February 23, in University Library's New Book Alcove on the first floor (past the Circulation Desk). This event is free and open to the public.

See event details
Poster exhibit
In addition to Pike's talk, Northwestern University Libraries will mark the occasion with a poster display in its 1 South collaboration space on the first floor of University Library. The posters explain the all-important "Four Factors" of fair use and provide comparative case studies drawn from real legal filings.