As one of the leading private research libraries in the United States, Northwestern University Libraries serve the educational and information needs of students, faculty and scholars around the world. Quick facts about the Libraries.
News & Publications
In addition to the stories published on our News page, you can read updates from our libraries and collections on their blogs. Visit our Major Projects page for information about major undertakings that span many collections or impact most library patrons.
Publications include Footnotes magazine, for library supporters, and our annual Strategic Plan.
Library Administration
Learn about the Northwestern University Libraries' leadership and structure. Detailed information about our leadership, departments and policies.
Connect with the Libraries
Join the library as an employee or supporter.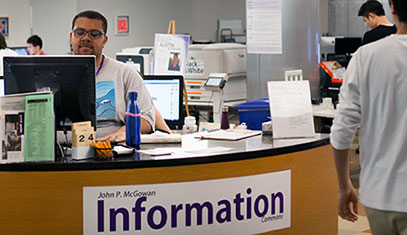 Find Job Opportunities
Librarian, staff and student positions are available.Find Open Positions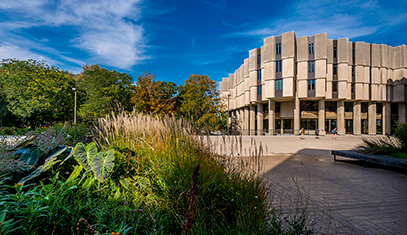 Support the Libraries
All gifts, including monetary donations and books and printed materials, make a difference.
Make a Gift
Contact us
Visit our staff directory to contact an individual staffer, or provide general feedback regarding our services and systems.
Website Photography
Some of the photography on this site, including the Subject Librarian portraits, were taken by Northwestern University students. We're proud to acknowledge Alex Furuya ('19) and Matthew Zhang ('19) for their work.
Back to top