University Library Level 2
University Library Level 2
Core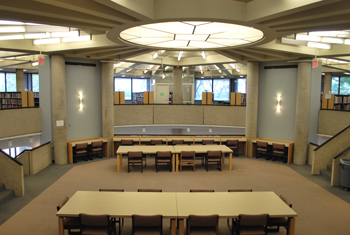 Well lit with a nice view of the 

lagoon, Core is a favorite spot among undergrads. 

There are three 

ti

ers o

ff

ering social and solo study op

ti

ons.  
Check out popular 

fi

c

ti

on in the Core Leisure Reading collec

ti

on. 

The bottom level 

has 10 reservable study rooms for individual and small group study. Reserve a Core study room.
The main level has a project room, perfect for larger group projects. Reserve the Core project room.
Research & Learning Services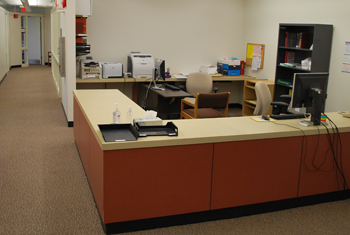 Office space for many of the library's subject specialist librarians.
Repository and Digital Curation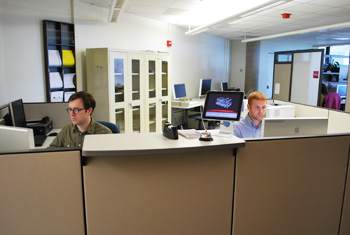 Digital Scholarship 

provides services to faculty and graduate 

students, including digital humani

ti

es consulta

ti

ons and support, copyright assistance, 

and data management planning assistance to 

faculty and graduate students.

Repository and 

Digital Cura

ti

on provides digi

ti

za

ti

on services and 

support to faculty and graduate students and is 

responsible for the development and 

administra

ti

on of the Library's digi

t

al repository.
Academic and Research Technologies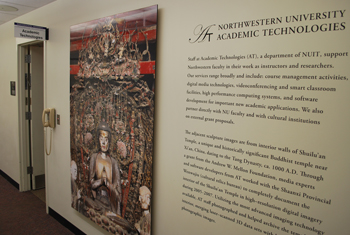 A&RT is a department of NUIT.
It supports faculty as instructors and researchers.
Additionally, it provides the larger Northwestern community access to educational technologies and various multimedia resources.
Café Bergson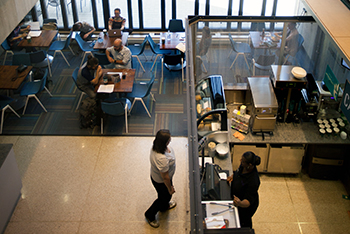 Café Bergson 

is located in 

University Library and is the perfect spot for a 

cup of Metropolis co

ff

ee, along with freshly 

made sandwiches, bakery items, salads, sushi 

and more. An ordering counter is accessible from 

the Library Plaza so you can enjoy your co

ff

ee on the go or in the outdoor sea

ti

ng area.

Café Bergson accepts cash, credit cards, Wildcat 

Points, Meal Equivalency and Cat Cash.

View the hours of operation.
Mitchell Multimedia Center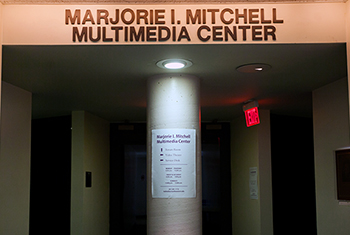 It holds a video library with over 

30,000 DVDs, including everything from 

documentaries to popular 

fi

lms to television 

series.

Facili

ti

es include 8 self-service viewing sta

ti

ons. Mul

ti

media group viewing can also be arranged through the Cente

r

.
For more informa

ti

on, contact Mitchell Mul

ti

media Center.
Student Lounge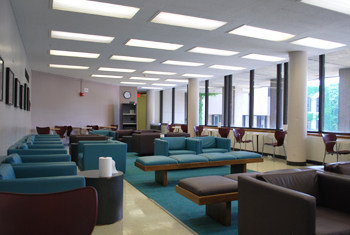 Located on the same level as Core, 

the Student Lounge is the perfect place to enjoy 

a snack with ample sea

ti

ng, power outlets and 

vending machines.
Video Theater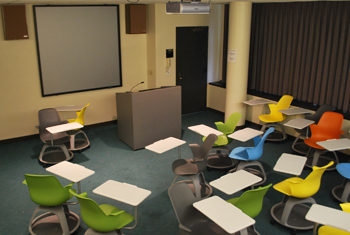 Seats 30. For information about reserving the room and equipment available, visit the Video Theater page.
Forum Room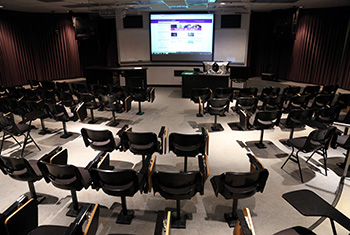 Seats 67. For informa

ti

on about 
reserving the room and equipment available, visit 
the Forum Room page.
The Writing Place
The Writing Place offers peer writing consultations to assist members of the Northwestern Community throughout the writing process. For more information on services, or to schedule a consultation, visit the
Writing Place
website.
Northwestern Career Advancement
The NCA Express Advising Center offers career related assistance in the fall, winter, and spring quarters. It is a great location for quick, drop-in career advisement. For more information on hours, services and appointments, visit the
Northwestern Career Advancement
website.
Back to top