Fritz Reiner Collection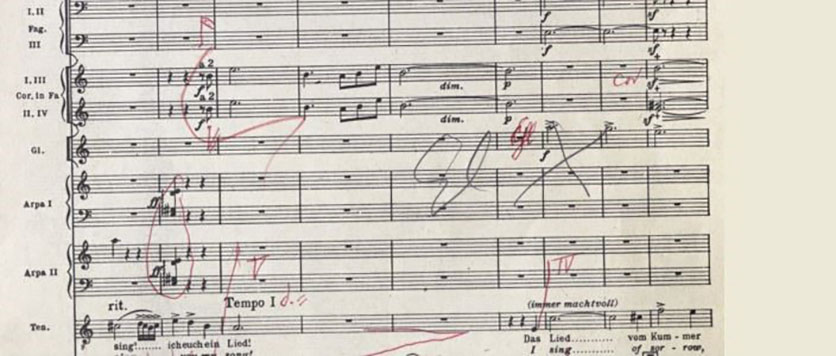 Hungarian born and trained at the Liszt Academy in Budapest, Fritz Reiner (1888-1963) is remembered as one of the 20th Century's most admired conductors. Employing an economy of gesture, Reiner was able to elicit superb performances which propelled him to international acclaim. His tenure at the helm of the Chicago Symphony Orchestra is thought to be the beginning of the modern CSO sound. In the early days of stereo recording, Reiner and the CSO created definitive recordings of the music of Richard Strauss and Béla Bartók. Many of these recordings continue to receive praise, find listeners and live vigorously. The Charles Deering McCormick Library of Special Collections and University Archives holds Fritz Reiner's correspondence, marked scores and related ephemera.
The correspondence includes personal and business letters of Fritz Reiner. Materials regarding the Curtis Institute of Music and the Cincinnati, Pittsburgh and Chicago Symphony Orchestras are extensive, and often include correspondence from various associates outside their respective organizations. Contents include correspondence, financial records, notes, and photographs.
Within the collection of scores, researches have access to the documentation of Reiner's style as seen in his performance markings. This collection is an important resource in the study of performance practice, interpretation, and in many instances demonstrates the close relationship Reiner maintained with living composers. In particular, the score for Bartók's Concerto for Orchestra (1943) is a heavy with markings, showing the intimate collaboration enjoyed by these lifelong friends.
Guide to Fritz Reiner COLLECTION OF Scores