Transportation Library Menu Collection
Transportation Library Menu Collection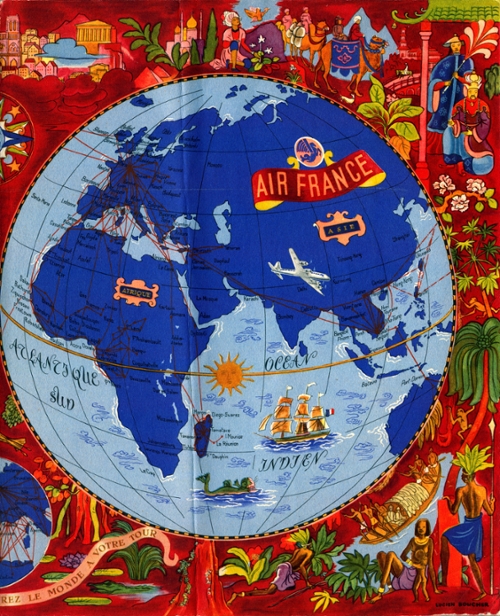 Pioneering anthropologist and Northwestern alumnus George M. Foster took his first commercial flight in 1935. In the seven decades that followed, he would fly hundreds of times as well as traveling by rail and boat for his anthropological research and as a consultant for such agencies as the World Health Organization and UNICEF. Foster collected remembrances of his travels in the form of in-flight or on-board menus, which he donated to the Transportation Library in 1997.
The collection is multi-disciplinary in scope: it touches art, history, economics, sociology, culinary, and transportation topics. The value of Mr. Foster's collection resides not only in its volume, but in the number of his hand-written comments regarding flight dates, airplane types, and food and wine ratings and descriptions. The collection has since expanded with donations from Peter J. Devlin, Jeffrey B. Garret, Renee A. Massoud, Karen Miller, Roberto A. Sarmiento, Jeremy Abbott, and Kristine A. Thorsen. 
The menu collection comprises over 400 menus from 54 national and international airline carriers, cruise ships, and railroad companies, dating from 1929 to the present, with a particular focus on mid-to-late 20th century air transportation. The menus preserve a glimpse of the golden age of air travel in which fine dining, fine wines, and thoughtful design created a passenger experience of mystique and allure. Menus, flight attendant uniforms, silverware, timetables, and even airline terminals were components of airlines' visual identities through which they represented adventure, excitement, and an optimism about the future.