Returning Materials
Books from most Northwestern library locations (including books from Pritzker Legal Research Center, Schaffner Library, Galter Library, Mudd Library and Math Library) may be returned at the University (Main) Library's book drop. A drive-up book drop is located just North of Locy Hall in the Fisk Hall parking lot. 
Returning books by mail
If you are graduating or otherwise not returning to campus, you may return books by mail to
Northwestern University Libraries
ATTN: Circulation
1970 Campus Drive
Evanston, IL 60201
Shipments within the United States
For shipments within the United States, get a prepaid UPS shipping label by filling out this form.
Shipments from outside the United States
For shipments outside the U.S., please use a trackable mail service and save your receipts. Request reimbursement by completing the Visitor Expense Report Form and emailing it, along with your receipts, to business.library@northwestern.edu.
A sample form is provided to guide you.
Packing guidelines
Use a sturdy box.
Place heaviest books at the bottom of the box.
Fill empty spaces with packing paper so books can't move during transit.
Reinforce box seams with packing tape.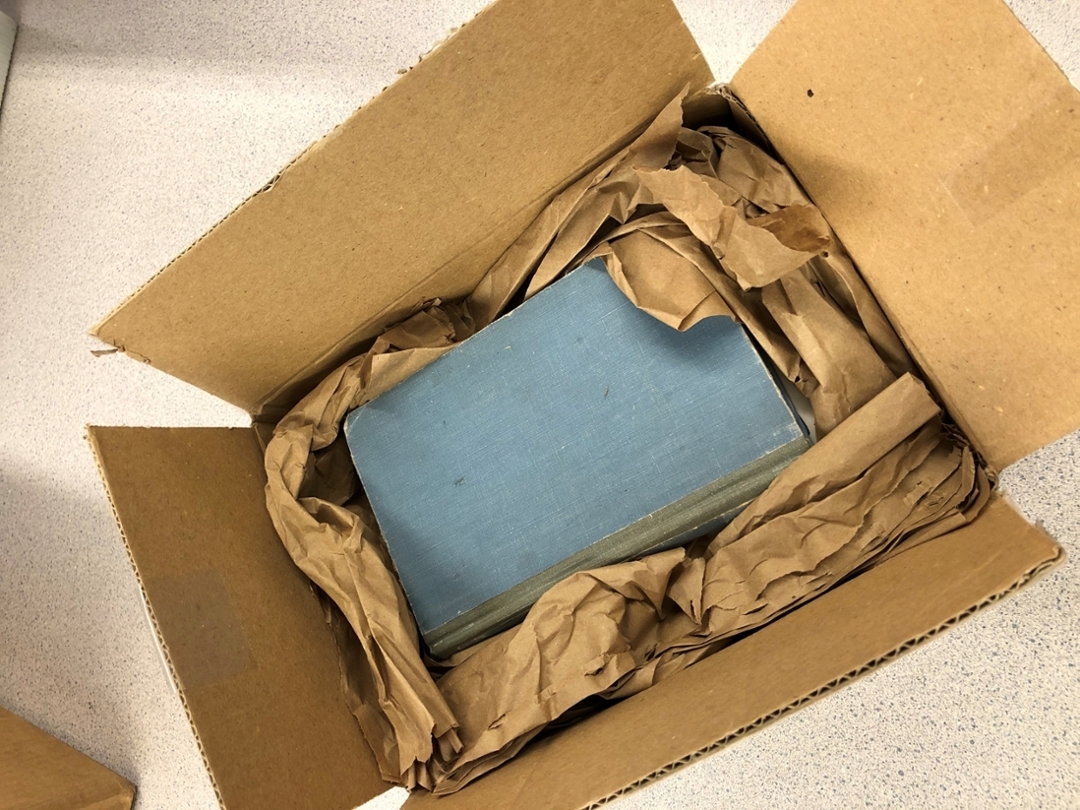 If you have any questions about shipping or reimbursements, please email library@northwestern.edu.