About
Discover the Northwestern Libraries.
This is your library
Your library serves the diversity of the Northwestern community.
Your library welcomes all learners and scholars.
Your library is a center of learning and research that stimulates creativity, learning, and discovery.
Your library promotes equal access to quality information, defends intellectual freedom, 
and seeks to protect privacy.
Your library champions free thought and expression, objective inquiry, and critical thinking.
Your library is here to help.
This is your library.
Welcome!
News & Publications
In addition to the stories published on our News page, you can read updates from our libraries and collections on their blogs. Visit our Major Projects page for information about major undertakings that span many collections or impact most library patrons.
Publications include Footnotes magazine, for library supporters, and our annual Strategic Plan.
Library Administration
Learn about the Northwestern University Libraries' leadership and structure. Detailed information about our leadership, departments and policies.
Connect with the Libraries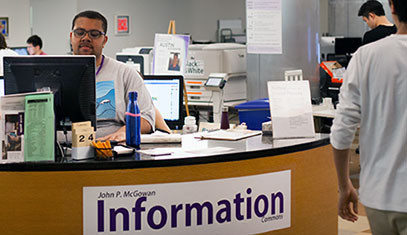 Find Job Opportunities
Librarian, staff and student positions are available.
Find Open Positions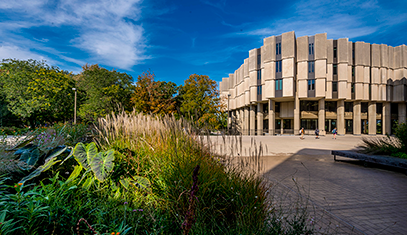 Support the Libraries
All gifts, including monetary donations and books and printed materials, make a difference.
Make a Gift
Contact us
Visit our staff directory to contact an individual staffer, or provide general feedback regarding our services and systems.
For all press and media inquiries, contact Clare Roccaforte, Director of Library Marketing & Communication at 847-467-5918 or via email at c-roccaforte@northwestern.edu.
Website Photography
Some of the photography on this site, including the Subject Librarian portraits, were taken by Northwestern University students. We're proud to acknowledge Alex Furuya ('19) and Matthew Zhang ('19) for their work.